Traditional storage solutions like warehouses and steel silos may have been the best bulk-storage options in the past, but domes outperform both today. Here are a few things to consider when selecting your new storage solution: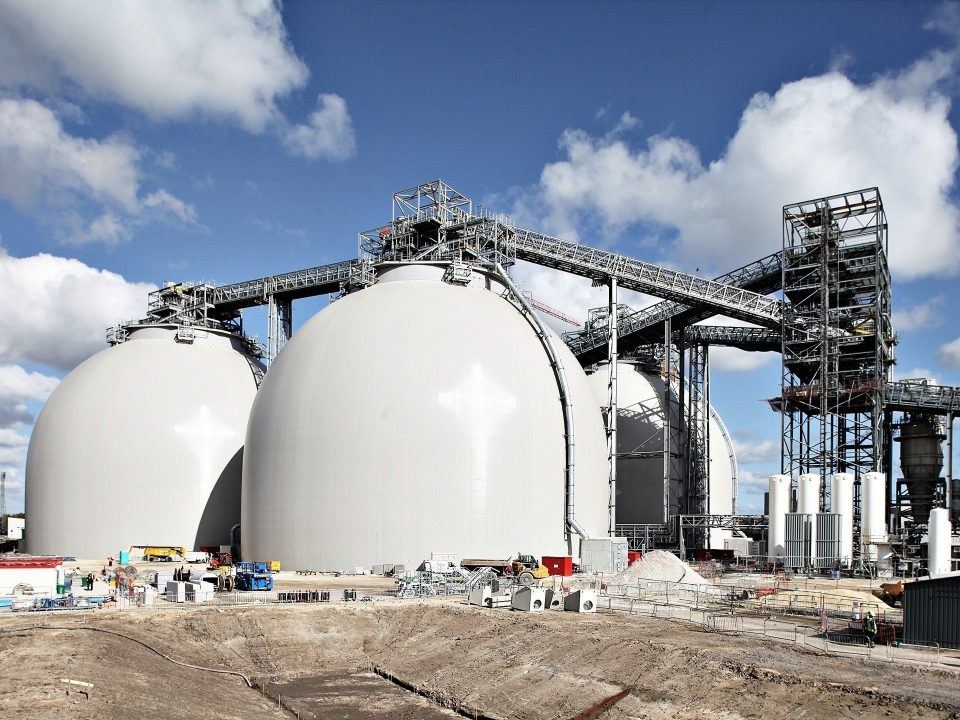 Warehouses vs. domes
The traditional storage model is the warehouse, which requires a massive footprint compared to domes—a costly element when deep foundations are required.
The mechanical method for filling a warehouse is a long tripper conveyor. The dome, on the other hand, has single-point loading. Warehouse reclaim requires long drives with front-end loaders. Distances are shorter with a dome.
The dome is the most durable structure against natural disaster. A warehouse will likely be severely damaged in extreme conditions.

Steel silos vs. domes
One large wood-pellet producer favored steel silos for years. But after a visit to two domes at a southeast USA port, a company executive was converted to the dome model. These domes had just been emptied into a ship, and he was surprised how cool the interior was on such a hot, humid day. The domes' insulation and massive amounts of concrete keep interior conditions more consistent. Also, with more companies selecting a dome, he was convinced they were the model of the future.
Considering a dome? Answer these questions:
How many tons do you want to store?
Are there any site restrictions limiting the diameter or height of the dome?
Where are the pellets coming from, and how many tons per hour will you be filling?
Where are the pellets going when the leave the dome?
What is your reclaim rate?
How are you going to reclaim pellets from the dome?
For more information or to discuss the specifics of your project, contact our sales team.